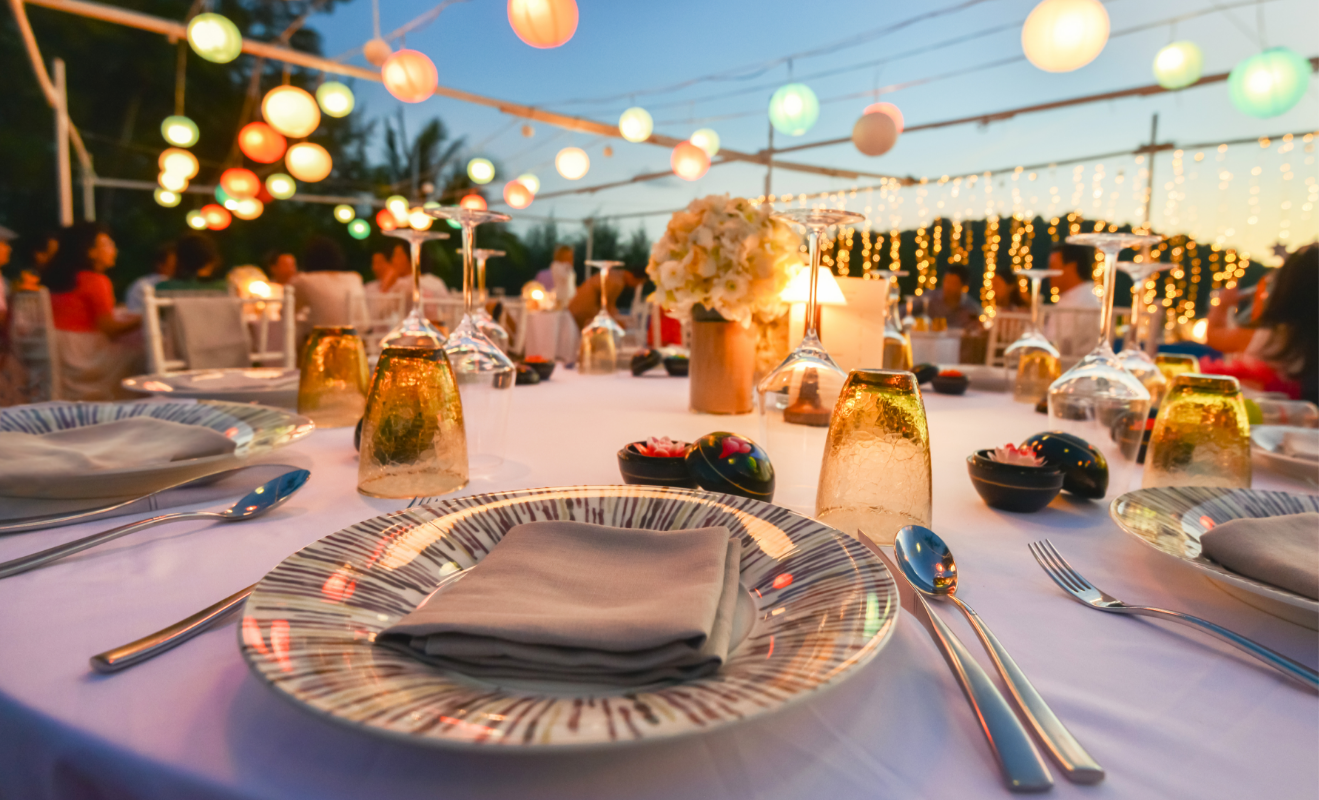 5 Essential Steps To Make Any Event Successful

Jul 21, 2022

Admin
Event planning can seem like quite a challenging task, but it's a lot simpler than most would think. A successful event takes careful planning and making sure that you include every basic element required. Planning an event anytime soon? Make sure to include and highlight these following steps into your preparation:


1. Define event goals and objectives
By setting the goals and objectives of your event, you'll be able to organise all the necessary compartments efficiently. You can then continue deciding on what type of event it will be, whether it be a casual, formal or semi-formal event. What are the key objectives of your event? Do keep that in mind as you go along to make sure that everything you want to incorporate is relevant.


2. Set a budget
The next step is to set a budget - this is a crucial stage of planning an event. Setting a budget prevents you from unnecessary spendings and allows you to carefully select the elements that you want to include in your event. Knowing how much to allocate for each event component will really help save both your time and money.


3. Browse for venues
One of the key factors that make a great event is the place where it's set. Go back to your goals and objectives, check your budget and browse for venues that are suitable for your event. This stage might take a while, so plan and browse ahead of time to make sure you're happy with the venue you settle for.


4. Create and plan program
An event is considered successful when the attendees are fully engaged throughout the function. Create and plan your event's program accordingly and make sure that you've included interactive sessions as well for the audience.


5. Serve food
Always serve food at any event, it's part of event etiquette! You would want your guests to withstand the programs throughout, hence you should add in breaks here and there for meals and snacks. Buffets are commonly a great option for events, as they do serve large amounts of people and serve various dishes. Browse around for delectable buffet menus to keep your guests entertained (and full).

If you're looking for luxurious buffet options, BellyGood has great buffet packages including delicious dishes, drinks and dessert assortments. Perfect for any type of occasion, BellyGood has a collection of buffet menus to suit all your needs. Head over to our menu for more information!
The fundamentals of event planning can seem intimidating - unless you know the right stuff. From the very basics to the more detailed aspects, it really comes down to planning ahead. Take your time when planning an event and make sure you include the essentials. And with that, BellyGood wishes you a happy event planning experience!