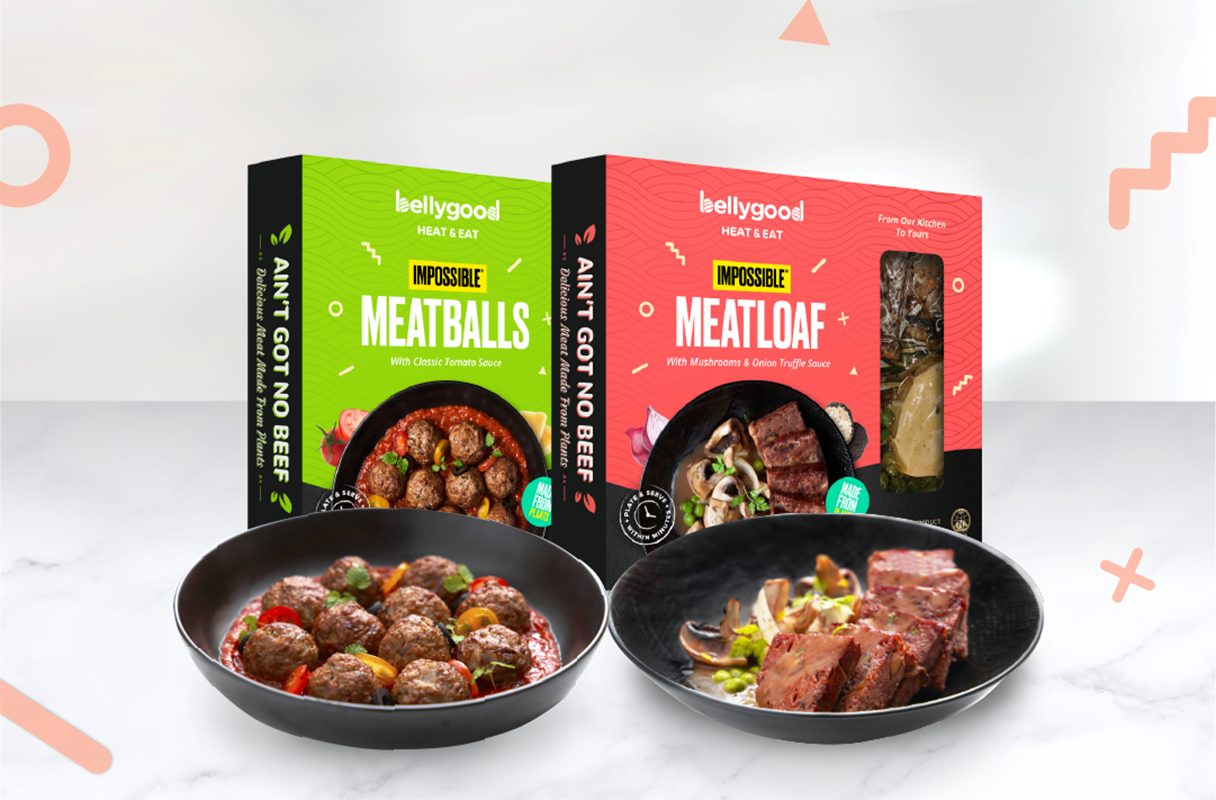 BellyGood Heat & Eat: Impossible Meals

Jul 21, 2022

Admin
Frozen Food Goodness, Oh My!
We know how busy life can be these days - people find themselves with little to no time to get working in the kitchen. Because we want to make your meals convenient, BellyGood is happy to introduce new additions to our Heat & Eat collection in collaboration with Impossible. Available in two delicious dishes, our Impossible Meatloaf and Impossible Meatballs are great meals to consider stocking up your fridge with perfect for any day.
Other than being freshly cooked and frozen, these aren't your typical meat dishes - they're plant-based! With these meals, watch as the impossible becomes possible. Perfect for vegetarians AND meat lovers, these not-really-meat meat dishes are bound to take your palate on a pleasant adventure. Just pop either of these in the microwave for the instructed time and voila, your meal is ready to enjoy. You'll be surprised at how good these are, the taste says it all!

For your go-to comfort food, give our Impossible Meatloaf with Mushrooms and Onion Truffle Sauce a try. Freshly prepared by our chefs, our plant-based meatloaf is frozen using special techniques to retain all the savoury flavours. When you heat up this plate of goodness, you'll be tasting the delicious truffle sauce and mushrooms like it were freshly cooked!
If you're in the mood for some classic sauce, opt for our Impossible Meatballs with Classic Tomato Sauce for another nutritious meal. Consider it as an alternative to your regular spaghetti and meatballs, but the healthy version. Whip up some garlic bread to dip into the delicious tomato sauce for a full and happy belly.
In the mood for something more? No problem! Feel free to order some add ons to complete your meal. Both our Impossible Meatloaf and Impossible Meatballs are not just perfect on their own, but are also great to eat with other meals and sides of your choosing. Eager to try? Head over to our website and find our Impossible meals under our Heat & Eat menu.